Kathy Gibson reports – Women in the IT channel have so far raised close to R38 000.00 for the Sandton SPCA in the A-Plus Channelwise Women's Day Challenge.
Lenovo has launched a new Partner Hub, streamlining the way it works with partners, and making it easier and quicker for resellers to do business with the vendor.
As digitalisation gathers traction, the role of the chief financial officer (CFO) is changing – indeed the role itself is being digitalised.
Fitbit has developed a high-quality, low-cost, easy-to-use emergency ventilator, Fitbit Flow, which has obtained Emergency Use Authorisation (EUA) from the US Food & Drug Administration (FDA) for use during the Covid-19 public health emergency.
Supporting SMEs to reach their full potential is essential in the new economy, as it secures a better future of work for everyone.
Kathy Gibson reports – The trend to digital has accelerated over the last few months, and companies are under tremendous pressure to quickly change the way they do business.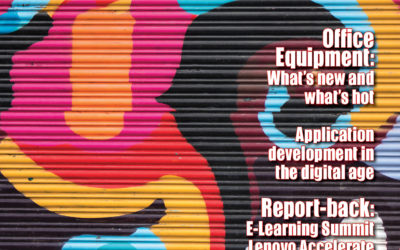 What's new and what's hot in office equipment, application development in the digital age, report backs from the E learning summit and Lenovo Accelerate. Read this month's Channelwise now.