CMC Networks has partnered with German network solution provider aconnic, previously emerged from UET United Electronic Technology AG and albis-elcon, to bring network function virtualisation (NFV) to service providers across Africa and the Middle East.
IBM Security has released its annual Cost of a Data Breach Report, showing the average data breach cost for South African organizations reached R49,45-million in 2023 – an all-time high for the report. This represents an 8% increase over the last three years and a 73% increase since South Africa was added to the report eight […]
Data has become a critical business asset that, if managed correctly, can be used to unlock a wealth of insight for better business decisions. However, poorly managed data can be a liability instead, with data sprawl and poor visibility increasing the risk of inaccurate insights and security breaches.
VMware Explore, held in Barcelona, gave partners and customers a taste of the future technology developments in store for them, particularly in multi-cloud and artificial intelligence (AI).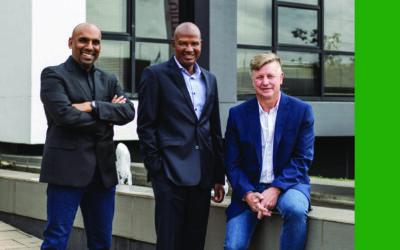 CoCre8 Technology Solutions, which opened its doors in April 2020, has accomplished an impressive reinvention of itself, expanding its product portfolio and recreating itself as a solution and services organisation.