The new Lenovo Partner Hub marks an important step in the company-wide multi-year digital transformation program for business partners.
The global Top 40 mining companies are so far weathering the Covid-19 crisis but should take advantage of relative stability to adopt strategies to mitigate against further economic and social risks, according to PwC's Mine 2020 report.
Suppliers and contractors who conduct their day-to-day business without ensuring their contractual rights are protected are placing their businesses at legal and financial risk.
The HP Pavilion x360 14 has been updated to include larger SSD storage (up to 1Tb), optional 3D metal, improved displays, and optional 4G LTE.
At the start of 2020, the South African economy was already on the back foot. GDP shrank 1,4% quarter-on-quarter in Q4 of 2019, following a contraction of 0,8% in Q3.  That was even before Covid-19 had arrived.
Kathy Gibson reports – The trend to digital has accelerated over the last few months, and companies are under tremendous pressure to quickly change the way they do business.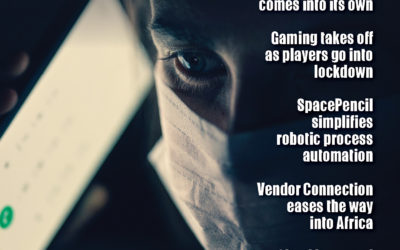 Mobile computing comes into its own, while gaming takes off as players go into lockdown. SpacePencil simplifies robotic process automation and VendorConnection eases the way into Africa.