The worldwide server market revenue declined 2,5% year over year to $23,6-billion during the second quarter of 2021 (2Q21), according to the International Data Corporation (IDC) Worldwide Quarterly Server Tracker.
There's a quip in the IT industry: who is driving digital transformation in your company: the CEO, the CIO or Covid? And, of course, the response is generally Covid.
FTTx (fibre to the x) defines the use of a wide range of broadband network architecture options that are categorised based on where the fibre ends.
ViewSonic is a world-leading visual solution provider and specialises in visual display hardware – including liquid-crystal displays, projectors, and interactive whiteboards – as well as digital whiteboarding software.
Most companies today understand the need for digital transformation, but it can be all too easy to mistake digital transformation for simply adopting and implementing technology.
Kathy Gibson reports – South African companies have fallen behind in their digital transformation efforts, despite the pandemic and lockdown making digital more relevant than ever before.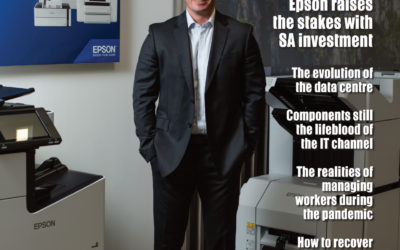 Epson raises the stakes for SA investment, the evolution of the data centre, components still the lifeblood of the IT channel and the realities of managing workers during the pandemic.