Logicalis has been named a global finalist of Solutions Assessment 2021 Microsoft Partner of the Year Award.
With the Covid-19 pandemic still disrupting business operations around the world, a new round of ransomware attacks has made it worse by impacting companies, industries and whole countries.
One of the most efficient ways for small businesses to cope with the mounting issues they face in the current economic climate is to make sure they get their tax filing right.
Dynabook Europe has launched two new devices in its Tecra range – the 14-inch Tecra A40-J and the 15-inch Tecra A50-J.
By Kathy Gibson – Back in the early 1990s, the world was just starting to go online, and a spirit of innovation and sense of possibility was the order of the day.
Kathy Gibson reports – South African companies have fallen behind in their digital transformation efforts, despite the pandemic and lockdown making digital more relevant than ever before.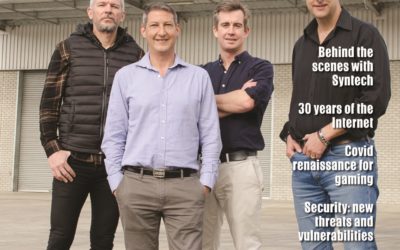 Behind the scenes with Syntech, a COVID renaissance for gaming, and 30 years of the Internet.