Symphony Technology Group (STG) has announced the launch of Trellix, a new business delivering extended detection and response (XDR) to organisations with a focus on accelerating technology innovation through machine learning and automation.
Children in the United Arab Emirates (UAE) learn the principles of democracy through the Sharjah Arab Child Parliament.
The highly synchronised global supply chain system developed over the past 30 years is under strain like never before and resolving the disruption will be less a "sprint" and more of a "marathon" that runs well into 2022, according to a new report by IHS Markit.
Samsung has unveiled the Samsung Galaxy A03s, with a side-mounted fingerprint sensor and upgraded Octa Core processor, a triple camera experience, a 6,5-inch Infinity-V display, a Haze design and a 5000mAh battery.
Salespeople in South Africa have dealt with unprecedented disruptions, new ways of working, changing customer expectations, and more.
Kathy Gibson reports from Red Hat Summit – A move to cloud computing and open source solutions is underway as CIOs rethink their IT systems in the wake of the pandemic.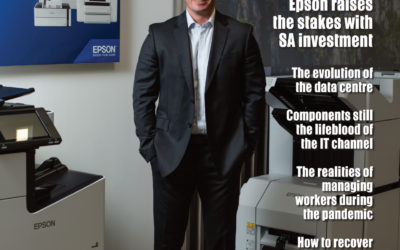 Epson raises the stakes for SA investment, the evolution of the data centre, components still the lifeblood of the IT channel and the realities of managing workers during the pandemic.