Cybersecurity specialist Obscure Technologies has been named a primary distributor in Africa for Illumio, which offers Zero Trust segmentation.
What happens when you combine the worlds of art and application development? Turns out, you get a whole new platform for visualising, automating and building modern new applications.
Kathy Gibson reports – The IT market in Middle East and Africa (MEA) is almost certainly poised for a strong recovery, with a rebound already apparent in many parts of the region.
Leading ICT distributor, Pinnacle, recently announced the onboarding of the Huawei Consumer Business Group product stack to their portfolio.
The Internet of Things (IoT), is a promise of driving benefit through billions of connected devices receiving data for appropriate use.
Kathy Gibson reports from Red Hat Summit – A move to cloud computing and open source solutions is underway as CIOs rethink their IT systems in the wake of the pandemic.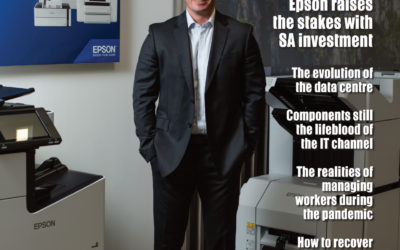 Epson raises the stakes for SA investment, the evolution of the data centre, components still the lifeblood of the IT channel and the realities of managing workers during the pandemic.