Mastercard has been named South Africa's Most Innovative Payment Solutions Provider in 2021 by International Business Magazine.
More South African organisations than ever before are moving to the cloud as they accelerate their digital transformation strategies – and they are looking for a trusted advisor and partner to help them do it right.
Kyocera's two new A3 colour multifunctional printers, the TASKalfa 3554ci and TASKalfa 2554ci, offer a new standard in A3 MFPs that allows users to intelligently scan and index hard copy documents, thereby starting their digital transformation journey.
Studies have shown that empathy has far-reaching effects in the workplace. It is therefore increasingly recognised as a crucial leadership quality in the current global market.
Kathy Gibson reports from Hyland CommunityLive 2021 – Disruption is driving organisations to really think about their digital experiences and to examine their content and processes in a new light.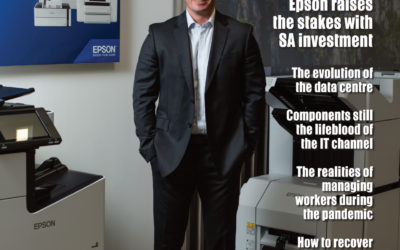 Epson raises the stakes for SA investment, the evolution of the data centre, components still the lifeblood of the IT channel and the realities of managing workers during the pandemic.