Global shipments of traditional PCs, including desktops, notebooks, and workstations, grew 55,2% year over year during the first quarter of 2021 (1Q21).
Ways of working that go back decades were dismantled overnight in 2020 as the Covid-19 pandemic took hold of the world. South Africa was no exception, with companies forced to rapidly enable people to work from home where possible and embrace digital channels during the hard lockdown.
For businesses that need a multi-function large-format printer but have restricted workspaces, Epson announces the launch of the SureColor SC-T3100M and SC-T5100M 3-in-1 printers.
Africa is currently the world's second-fastest growing region in terms of economic development and gross domestic product (GDP), according to the World Bank, meaning that there is endless potential and opportunity for organisations to grow and transform on the continent.
Kathy Gibson reports – Artificial intelligence (AI) cannot function effectively without the trust of all an organisation's stakeholders – customers, vendors, employees and staff.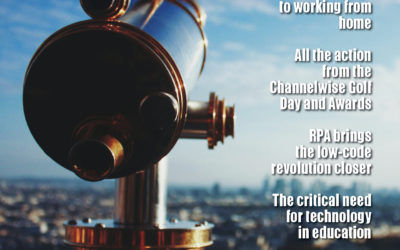 Businesses adapt to working from home, all the action from the Channelwise golf day and awards, RPA brings the low-code revolution closer, and a critical need for technology in education.