According to the 2020 Verizon Data Breach Investigations Report, even though hacking is reportedly down, social engineering accounts for more than two thirds of attacks.
Supply chains are in the middle of an evolution that will change completely how chief supply chain officers (CSCOs) organise and operate their organisations, according to Gartner.
The LG Dual Screen case offers mobile users the ability to extend their smartphone experience with a second screen, so users can do two things at once without toggling back and forth between apps.
NetApp is rapidly making its name in the world of digital transformation, where it is partnering to enable customers to successful transform.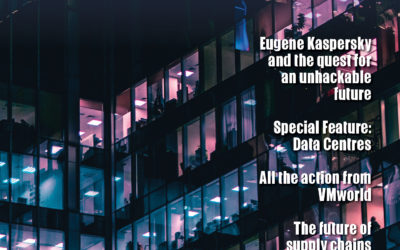 Kaspersky and the quest for an unhackable future, our special feature on data centers, all the action from VMWorld and the future of supply chains.