Exclusive Networks Africa, which represents the continental arm of this global, trusted cybersecurity specialist for digital infrastructure, is continuing its expansion into Africa, building presence within the sub-Saharan region in recent months, including the opening of a formal office in Lagos, Nigeria. This adds to the existing offices in South Africa, Kenya and Mauritius.
Worldwide shipments of hardcopy peripherals decreased 12,3% year over year to 22,4-million units in the first quarter of 2022 (1Q22).
An equipment-management solution that enables remote and real-time monitoring to any device is now available from Massey Ferguson. MF Connect allows machine data to be used to make informed operational decisions about equipment performance, ensuring that preventative maintenance is conducted.
Infrastructure is the foundation upon which businesses thrive and managed service providers build their businesses, but in today's environment you need to offer unique solutions that show your customers value if you intend to grow.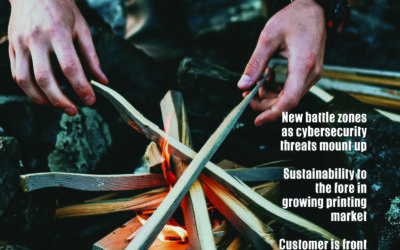 New battle zones as cybersecurity threats mount up, sustainability to the fore in the growing printer market, and the customer as front an centre in the new channel landscape.