The global pandemic Covid-19's impact on the vulnerable populations of our country is unprecedented, reminding us that the only thing that is constant is change. This year more than ever, we realise the importance of technology in our lives.
By Kathy Gibson – As the world of work undergoes fundamental shifts, we are starting to realise that it's not necessary for a worker to perform every process – at any rate, not a human worker.
By Kathy Gibson – The next stage in technology growth will come from Africa. Comprising one-sixth of the earth's surface and a youthful population of 1,2-billion people, Africa is ideally poised as the next growth hotspot for the tech industry.
The Dell Latitude 7220 Rugged Extreme tablet is now available to the South African channel from official distributor Drive Control Corporation (DCC).
Retail sector investment into mobile apps and platforms has been accelerated by the global pandemic, writes Leon Coetzer, MD: UK of redPanda Software.
Kathy Gibson reports – Microsoft has launched a new online learning ecosystem to help 25-million people upskill and reskill themselves, achieve certification for in-demand skills, and find jobs.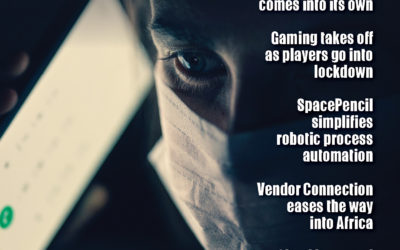 Mobile computing comes into its own, while gaming takes off as players go into lockdown. SpacePencil simplifies robotic process automation and VendorConnection eases the way into Africa.