Huawei is becoming an increasingly important player in the South African enterprise IT space. The company might be best known for its industry-leading smartphones or its telecommunications solutions, but it is rapidly driving into the enterprise space with a complete range of well though-out solutions that are taking the market by storm.
Who is Huawei?
Huawei is a global leader in ICT committed to providing a holistic set of competitive, end-to-end ICT solutions and services for telecom carriers, enterprises, and consumers, helping them achieve success in this digital society.
The company invests heavily in research and development (R&D) for telecom carrier networks, cloud data centres, and smart devices, with more Moe than 45% of its 180 000 employees engaged in R&D and innovation. This has helped the company to secure a leading position in the industry and become a key contributor to the industry's development.
Huawei is also helping to drive industry directions and standards. As of 31 December 2017, it held 300 key positions in more than 360 standards organisations, industry alliances, and open-source communities, and had been granted 74 307 patents.
Huawei aims to bridge the digital divide and promote high-quality broadband connectivity for all. As an advocate of socioeconomic sustainability, it supports secure and stable network operations, and helps customers and industries improve efficiency to drive low-carbon economic growth.
By localising its operations while building a global value chain, it also help local innovators maximise their global value and share win-win outcomes.
Huawei has segmented itself into three major business groups (BGs): carrier, enterprise and consumer, with cloud as a fourth BG in the process of being set up.
Long a leader in the telecommunications space, Huawei has extended its reach into the enterprise and consumer fields.
To this end, it has co-ordinated the development of the cloud-pipe-device business and put considerable resources towards providing large capacity and intelligent information networks, a variety of smart devices, and new-generation business platforms and applications to offer users an efficient, environmentally friendly, and innovative information-based experience.
Huawei's enterprise business group (EBG) is the management and supportive organisation for the marketing, sales, and services of products and solutions specifically designed for enterprises and industry customers.
Huawei EBG also takes responsibility for planning, designing, and verifying industry solutions, and ensures the effective growth, market competitiveness, and a high level of customer satisfaction for the company's products and services among enterprises and industry customers.
Under the Huawei EBG umbrella are the global sales department, partners business department, marketing and solution sales department, enterprise technical service department, quality and operation department, and other supporting departments.
Huawei Enterprise Business Group (EBG) aspires to drive the development of an intelligent digital society, enable the digital transformation of industry, and be the best partner for its customers. To this end, it has created a "Platform + Ecosystem" strategy, defined a program of action called Business-Driven ICT Infrastructure (BDII), and established a business policy called Leading New ICT.
Leading New ICT is a combination of innovative technologies, including cloud computing, software-defined networking (SDN), big data analytics, and the Internet of Things (IoT). These technologies enable a new ICT architecture that features cloud-pipe-device collaboration and also facilitate the shift of traditional IT architectures to cloud-based infrastructures.
However, new ICT is more than just new technologies and architectures. Leading new ICT calls for a collaborative ecosystem. Huawei has committed to continue its investment in advancing technologies, such as cloud computing, the IoT, big data, mobile broadband, and SDN, to build an open, flexible, elastic and secure ICT infrastructure platform.
This platform will strengthens a growing ecosystem in which companies and individuals with different roles seamlessly collaborate with each other to achieve win-win results.
The Huawei 'Platform + Ecosystem' strategy helps customers succeed with their digital transformation and further improve business value.
Platform strategy: Huawei is committed to building an open, flexible, resilient, and secure ICT infrastructure platform upon innovative, differentiated, and leading ICT hardware and software infrastructures. This platform is one of the many ways in which Huawei expands our ecosystem with seamless collaboration and mutual benefits.
Ecosystem strategy: By focusing on the needs of customers, Huawei strives to build a sustainable ecosystem with our partners to accomplish win-win outcomes. Huawei continues to make significant investments into R&D to advance technologies and give full play to partners' roles. Moreover, Huawei participates together in leadership positions with industry and business alliances, as well as the open-source and developer communities. All efforts serve to expand the industry marketplace and build a symbiotic, interdependent, collaborative ecosystem.
Huawei in South Africa
Huawei and its solution offerings are particularly relevant in the South African and African context.
"The company has been particularly successful in emerging markets," says Morgan Malyon, South Africa enterprise solution sales department at Huawei Enterprise. "In fact, Huawei's strength and ability to adapt to local economise has been severely underrated."
There are many reason's for Huawei's rapid success in Africa, he adds, but its ability to rapidly develop relevant technology, deliver and implement it, is a big factor.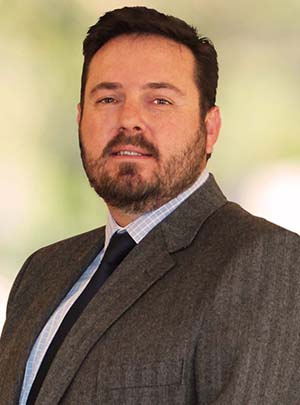 "Huawei develops and builds something like 40% of the world's chips," points out Fred Saayman, Huawei business manager at distributor Pinnacle. "For instance, we can deliver artificial intelligence (AI) now because it is actually embedded on chip – Huawei calls this activated intelligence."
And 10% of all Huawei's revenues are ploughed back into research and development (R&D) every year. "This is the highest amount of any vendor when it comes to R&D," Saayman says. "A staggering 44% of the company's workforce – 80 000 people – are engineers.
"In market areas like networking, Huawei has gone way beyond that competitors are offering."
The inexorable march of progress means that access to technology becomes quicker, and Huawei is a great position to offer solutions faster.
"Because we develop and build all the technology ourselves, we will always be able to bring next-generation technologies into the market at a better cost and quicker than the competition," Malyon explains.
Unlike many technology players, Huawei owns the technology it uses in its products.
"On the storage side, we do OEM some of the hard drives, but we own the NVMe technology in the solid state drives. The management and chip controllers on all system boards are our own technology and we use our own controllers."
This bodes well for the company, but it is also good news for countries like South Africa. "It's good from an economic point of view because we can bring technologies to market that are affordable."
And there are no restrictions on what can be sold in the local market. "Everything that is available globally is available here in South Africa," says Saayman. "We have access to the full product set: from servers and storage to networking – even container-based data centres."
Pinnacle carries run-rate stock in its distribution warehouse, and also manages the logistics for enterprise-level equipment that is manufactured on request and configured to the customers' specifications.
"We have a major focus on the South African market," Malyon explains. "Take the recently-launched Huawei Mate Pro: it was available in South Africa two days before we launched it in Europe.
"For Huawei, this market is important. There is massive potential for growth, so Huawei is making the required investments and ensuring the full bouquet of products is available."
Illustrating this point, Saayman points to the investment in local resources: there are 1 300 Huawei staff on the ground, 50% of whom are South African. The company has also made a huge investment in its new Woodmead campus and continues to plough money and resources into education, training and certification at both university and partner level.
The value-add doesn't stop with Huawei South Africa: Pinnacle has made huge investments in the Huawei relationship and undergone some fundamental shifts in its own business model to ensure it partners effectively both with Huawei and its reseller community.
Pinnacle has Huawei distribution rights for South Africa and into Africa, with the exception of Kenya and West Africa.
"We have invested a lot into our technical capability for post-sales and consulting," Saayman says. "And this capability is not confined to just the head office: all of our branches have staff certified for Huawei."
While South Africa is the strategic focus, both Huawei and Pinnacle see big opportunities on the rest of the continent.
Malyon explains that all African operations are run out of South Africa, with about 300 people forming a regional structure of continental operations.
"Africa is very strategic to Huawei," he adds.
A big part of this strategy relates to the cloud, which is top of Huawei's agenda, Malyon adds.
"From a solution perspective, Huawei is trying aggressively to move away from box-dropping to a solutions focus. We see the cloud as the answer to this; Huawei is helping its partners to understand what the customer requirement is, then developing solutions that match their needs."
These solutions range from better enterprise hardware and networking to and cloud services hyperconverged infrastructure.
A South African cloud
Huawei has confirmed that it will build its public cloud in South Africa to provide cloud services to all sub-Saharan African countries.
Huawei believes cloud services are essential for digitization of economies. Huawei Cloud is committed to providing open, flexible, easy-to-use and secure cloud services, laying a solid foundation for a fully connected, intelligent world by bringing digital to every person, home and organisation.
Since it was established in March 2017, the Huawei Cloud Business Unit (BU) has unveiled more than 120 cloud services in 18 major categories. These cover more than 60 general solutions including SAP, high-performance computing (HPC), Internet of Things (IoT), security, DevOps and more than 80 industry scenario solutions; covering manufacturing, e-commerce, gaming, finance and Internet of Vehicles (IoV).
In 2018, Huawei Cloud officially launched the Hong Kong, Russia and Thailand Stations. By end September 2018, Huawei Cloud had provided services in Asia Pacific and partner public cloud services in Europe and Latin America, outside of the Chinese market. Huawei Cloud and Huawei partner public cloud are available in 14 countries and regions, and will be available in most of major the regions around the world by end of 2018.
Deng Tao, vice-president of Huawei Cloud BU says Huawei Cloud has been globalised since its inception because Huawei had been providing its products and technologies in the form of cloud services to partners like Deutsche Telekom (Germany), Orange (France), Telefonica (Spain) and China Telecom.
"Based on Huawei's 30 years of ICT infrastructure experience and nearly 10 years of continuous R&D in cloud computing technologies, Huawei Cloud can provide a one-stop solution to large enterprises; addressing their challenges in digital and cloud transformation, as well as to small and medium-sized companies that aim to expand their business," Deng says.
Last month, Huawei launched its comprehensive artificial intelligence (AI) strategy and full-stack, all-scenario AI portfolio which is designed to provide powerful support for Huawei Cloud EI (enterprise intelligence), an AI service platform for enterprises and governments, was released in September 2017.
To turn AI into a practical reality, Huawei come up with the concept of EI. The company believes that a cloud will prosper only when it helps customers create value on an ongoing basis.
Talking about how to combine industry insight with AI, Jia Yongli; GM of the EI product department of Huawei Cloud BU, says: "Huawei Cloud EI is a scenarios-based service. Huawei Cloud EI drives industry modernisation in three scenarios, including repetitive and high-volume work, tasks that require expert experience and work that needs multi-domain collaboration. These will help improve efficiency, pass on expertise, and break the limits of human intelligence."
On April 17, 2018, Cloud Native Computing Foundation (CNCF), the world's top open source community in cloud technology, officially announced Huawei election to the Technical Oversight Committee (TOC), making Huawei the first Asian company to be admitted into the CNCF TOC. In May, HUAWEI CLOUD became an SAP-certified platform for deploying SAP HANA and SAP NetWeaver.
Huawei predicts that there will be five major cloud platforms in the world and promised that it would be one of those five. Huawei Cloud is positioned to be an open, co-operative, mutually-beneficial and customer-centric ecosystem that creates values.
There are many good reasons to set up a physical data centre in-country, Malyon points out.
"Data sovereignty is always going to be a massive issue; and people want to know there data hasn't been moved off-shore. There are also laws like Europe's General Data Protection Regulation (GDPR) and our own Protection of Personal Information (PoPI) Act that we need to help companies comply with.
"With these concerns in mind, the new cloud data centre is going to be a huge play for Huawei.
"Together with our hyperconverged infrastructure (HCI) and multi-cloud offerings, we now have the entire stack in the country."
Huawei, Pinnacle and the channel
Huawei is a channel-centric organisation, so all sales are via partners.
"That Huawei is so channel-centric is a major value proposition," Saayman says.
The vendor does have some two-tier partners but much of its business is conducted through distribution, he adds.
"They do go direct to drive branding and create demand within end user accounts; this means we work collectively to grow and development market and partners can rest assured that the solutions to offer fit the customer need."
The Huawei partner programme cuts through the complexity that is common to so many of these programmes, Saayman adds. "It is easy to sign up, to become an authorised partner and then to grow."
Partners are motivated to become as certified as possible, and Huawei offers generous rebates for reaching certification targets. More certification means partners raise their status level within the programme – and they are then rewarded with more training vouchers to its easy to continue the certification drive.
"Huawei has realised that the more capability rests with the partners, the better it is for the market as a whole," Saayman explains.
A more qualified channel means that partners don't get cut out of the services loop: they can maintain their customer relationships throughout the lifecycle, create more revenue opportunities, and keep customers happy through implementation and support services.
"Huawei has realised that nurturing and cultivating a strong partner environment results in better loyalty, and an extended workforce that knows the marketplace and has the capability to drive further awareness," says Malyon.
"It is important for a growing brand that we have this loyalty, and can grow together."
Huawei is committed to help grow the SMME (small, medium and micro enterprise) market in South Africa, and gives its smaller partners the same benefits and incentives as the largest VARs (value-added resellers).
"We give everyone the same level of attention in terms of dedicated account managers, and the same capability to reach into us for support and services," Malyon points out.
Pinnacle has thrown its weight behind Huawei. "We are serious about backing this horse," Saayman says.
"Huawei is the fastest-growing brand in the world; and its solution stack is broader than all of its competitors put together, spanning from telecommunications to enterprise with a full product and solution set.
"The company is currently seeing 25% to 45% growth in the enterprise sector, and we believe this is set to continue – globally and here in South Africa."
Pinnacle works extremely closely with Huawei in terms of product strategy, upcoming launches and customer activities.
"From our strategy perspective, it is important that the team is aligned totally with the vendor so we can work together," he explains.
"When we started distributing Huawei two years ago, we quickly realised this was a strategic play for us. As a result, Pinnacle has evolved from a broad-based distributor into a value-added distributor and the Huawei business unit is focussed on the full enterprise product set."
Pinnacle even gets involved wit Huawei pre-sales activities, assisting partners to do site surveys and build solutions, with Huawei always ready for backup or assistance if needed.
The distributor is so focused on a strategic Huawei play that every sales person at Pinnacle has some kind of Huawei certification, whether its server-storage, networking, energy or unified communications.
"We have achieved the status of most capable distributor for the last two years," Saayman says. "We strongly believe that our sales people should be qualified, and we carry close to 200 Huawei sales certifications."
Pinnacle is also qualified to help partners on the post-sales side of things. There are technical people at hand in every Pinnacle branch, and all of them have some kind of Huawei technical certification too.
"So we can actually do everything when it comes to Huawei, including training partners and helping them to become authorised themselves.
"We are a four-star certified sales partner for IP products, four-star certified for server solutions and five-star certified on CSP," Saayman adds. "We are also the only distributor outside of China that is an authorised service partner (ASP); and the only ASP in South Africa."
The Huawei storage story
Huawei offers a full range of storage offerings, and is a market leader in the all-flash space.
"We are currently leading our market strategy with all flash," Saayman says. "We believe we have the performance out of the box to really challenge the competitors – in fact, the performance uses get from our midrange solutions is equivalent to what others get from enterprise products."
Saayman explains that the rapidly developing IoT, cloud, and artificial intelligence technologies place ever-growing demands on storage performance at data centres.
In the enterprise-class storage market, flash has become the answer in helping organisations deal with the explosive growth of data.
IDC predicts that the all-flash market will maintain a compound annual growth rate of 26,2% until 2020, with the market size set to reach $9,39-billion.
According to Gartner, 50% of all traditional disk storage in data centers will be replaced by all-flash storage by 2020.
All-flash storage can benefit users in a number of ways:
Improving user experience: An all-flash storage solution can respond to service request 10-times faster than traditional HDDs (hard disk drives), while processing 10-times – or even up to 100-times – the amount of data.
Reducing operating and maintenance (O&M) costs: traditional storage systems need dozens of disk cabinets and tens of thousands of HDDs. All-flash storage reduces space and energy requirements as well as maintenance manpower and procurement costs. As a result, opex could be slashed by as much as 75%.
Supporting new business development: All-flash storage promises higher performance and lower latency, while deduplication and compression make services ever more commercially competitive.
Huawei has been research flash technologies since 2005, and has accumulated more than 150 patents.
The company recently launched the OceanStor Dorado All-Flash range of storage solutions.
Adhering the strategy of "all-flash, all cloud, all intelligence", Huawei's all-flash storage delivers lightning-fast performance and rock-solid stability to customers.
Delivering 7-million IOPS, Huawei Dorado18000 V3 tops the performance ranking in flash storage.
No wonder more than 2 000 data centres around the world have chosen Huawei's all-flash storage
The recently-launched Dorado product is the face of Huawei's storage play. "We are aggressively taking it to market," Saayman says. "What makes it significant is not just the performance and capability in the box, but the fact that it is interoperable with other storage technologies – our own and our competitors'."
Huawei is pursuing an aggressive storage policy. "We are class-leading and world-leading when it comes to flash," explains Malyon. "Just five years ago we didn't exist in storage, now we are in either the leaders' or challengers' quadrant with all our solutions."
Having its own manufacturing capability is key to success, he adds. Huawei makes its own SSDs and its ow NVMe products as well. In addition, controller mechanisms and software are the same across the range so upgrading is cost-effective.
"As you scale, we have offerings that will cover everything – from massively scalable NAS (network-attached storage) to virtualised environment or high-transaction in-memory workloads.
"Because of the scalability and awesome array of drives that we offer, users can scale right across the range."
Other benefits include Huawei's three-to-one data reduction guarantee. "If this doesn't happen, we will do a free upgrade or replace the box," Malyon says.
Another benefit is that our solutions are very scalable: if you need to upgrade, you just replace a drive.
"We offer so many capabilities and value-adds in the box that you don't necessarily get from competitors," says Malyon. "The cost of storage can add up very quickly; but we think we have a very compelling solution to offer."