Crisis either brings out the best or the worst in people and business and in the event of the current pandemic we are seeing IT rise, putting its best foot forward, making use of all the tools they can – both old and new.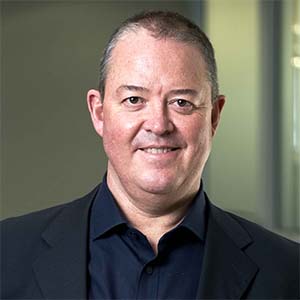 By Paul Ruinaard, regional sales director: sub-Saharan Africa at Nutanix
Yes, it might be a brave new world we are facing, but one thing IT has had to do is dust off some of those old-fashioned tools left in the bottom drawer to ensure business continuity and ongoing support of hundreds of thousands of remote workers.
While many industries have all but shut down completely, IT remains at the forefront of enabling the knowledge economy, those with the means and the wherewithal to still work from home and in some part contribute to a new world economy. In fact, Forbes magazine as well as numerous local news sites, have shown that even when lockdown ends – working from home will be something employees will look to do in the long-term.
But there is a caveat, how does IT support all these users? For years we spoke about remote desktop support, IT service policies and support ticketing solutions, but many of these are unfortunately sitting in a datacentre that IT teams simply can't get to.
Not all business has embraced software-defined systems, or even the cloud for that matter. Which means they don't have access to the remote management and support systems inherent in solutions like VDI. While compute and storage can be equated to electricity or water where you flick a switch or turn on a tap and they just work – applications and desktops behave a little differently.
Tinkering with the old
Stories abound about how IT is keeping their systems together. Some are providing support on WhatsApp, others are dialling in to Zoom sharing screens and walking users through problems, others have even dusted off old tools like TeamViewer and are remoting in to try and take control of a desktop to get a view of why systems are misbehaving.
It is not a perfect world. But we aren't living in a perfect world and whatever works today, isn't a bad idea to use if its solves an immediate problem. But that is if it works and if it is secure. Security is critical right now – some of these tools were shelved for good reason. They leave backdoors open in networks and make an individual's machine vulnerable.
Data leakage in a badly cobbled together end-user computing (EUC) or VDI environment is very real. Which is why when done badly, can cost your business more than it makes.
A best practice view of EUC
If IT had foresight it would have followed the best practice view of how to deploy an EUC environment, using a VDI solution. One which walks through the steps, starting with entry point, and then working its way through scalability, performance, monitoring, and lastly capacity. But foresight is hindsight.
Unfortunately, with the current crisis the steps a good EUC deployment programme demands are now themselves the wrong way round. The first dilemma facing IT at this current juncture is not where to start but rather capacity planning. In a perfect world IT can absorb the cost of deploying VDI over time, by first creating the infrastructure needed for a small batch of users. This initial investment is the primary upfront cost factor for a business deploying VDI, but it scales and flattens over time and ROI is evidenced as users are added later.
Right now, VDI has had to scale at an alarming rate and many companies simply don't have the capacity to house these users, which is having an impact on performance, and skewing costs dramatically.
Don't forget the process
Traditionally EUC environments were built with a process in mind. Business requires employees to behave in a certain way, data is structured to meet this process and devices are added depending on where the user falls in the "user hierarchy". Now all users are on a level playing field and everyone needs access to their data, and apps, and all their devices are different. So, the process is being neglected – but unfortunately this is going to come back and bite business if they don't get it right, even in a time of crisis.
You can only improve what you know. You can only manage and monitor what you can see and you can only secure things that are connected properly. If we factor in that the new business normal is going to see knowledge worked spend more time behind a virtual screen, these workers are going to need upgraded hardware, or at the very least an operating system refresh. IT apps will move to a SaaS model, VDI will become the norm and stringent EUC policies will ensure security extends throughout the value chain.
In the background the infrastructure needed to support this is going to have to be hyper scalable, hyper mobile and hyperconverged. Today we are offering VDI and Desktop-as-a-Service (DaaS) solutions in conjunction with partners. If the lockdown has shown us anything it is that DaaS is the future of computing, as it negates the need for infrastructure deployment and physical management, but instead ushers in remote management, remote security, and helps accelerate the delivery of desktops and apps to users, within an enterprise proof environment that will help reduce CapEx in the long run.