Africa has long been seen as the continent of unrealized possibilities. But now Africa is eagerly seizing technology opportunities to quickly catch up and surpass the rest of the world.
The continent has set itself ambitions development goals, which can only be achieved through the application of relevant technology.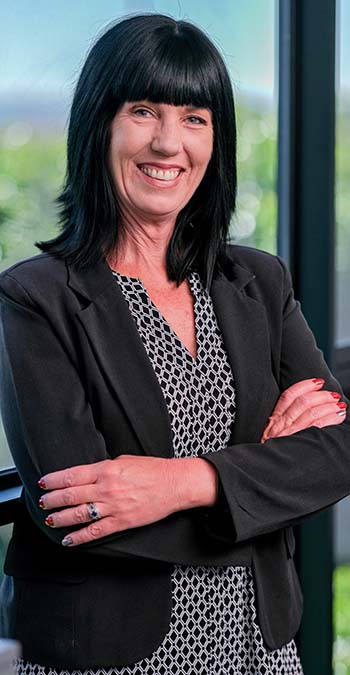 "Among the targets that Africa hopes to achieve are the doubling of agricultural productivity, halving of road deaths, increasing water efficiency, doubling energy production and halving food waste," says Donna Mostert, Huawei brand manager at Mustek. "Many of these seem impossible without game-changing innovations and dramatic improvements in efficiency – and technology is going to be a key enabler."
With no legacy IT infrastructure to speak of in the continent, cloud computing – the delivery of sophisticated IT capabilities over the Internet – could play a crucial role in both innovation and efficiency.
"What is especially useful about cloud computing is that companies or organisations do not need to own the computing infrastructure or data centres," Mostert explains. "Instead, they can rent access to storage and applications, among other things, from a cloud service provider. This allows them to get access to sophisticated capabilities on demand. And they do not have to spend a great deal of money building and maintaining IT infrastructure on site."
But unlocking the developmental potential of cloud computing will not happen automatically, she adds. There are four fundamentals that must be in place before cloud computing can really be harnessed to help drive development.
"These are: skills development; proper policies; safeguards to keep data private and secure; and effective infrastructure. If African countries can get these fundamentals right, cloud computing could become a powerful ally in the push for sustainable development."
But this will require navigating a range of complex issues, from data privacy regulations to reliable electricity and bandwidth supply, Mostert warns.
South Africa is home to two Huawei data centres, offering extensive cloud services to customers throughout southern Africa and into the rest of the continent.
"South Africa is undoubtedly the gateway to sub-Saharan Africa, boasting the most modern and extensive infrastructure on the continent," Mostert explains. "South Africa also has Africa's largest submarine cable system, as well as the most advanced ICT infrastructure.
"Deploying in South Africa not only serves the local market, but it also benefits the whole region."
Mustek distributes Huawei Enterprise products and services, and is taking its cloud offerings into Africa.
The distributor offers a range of pre-sales and after-sales services, partnering with resellers to ensure that customers get the best possible solutions.
Mustek and Huawei are actively engaging with partners in Africa, and particularly with SMEs, through a zero-risk partnership model.
Among the benefits of this model are that no target or commitment is required from the reseller, who gains generous, uncapped, unconditional rewards, rebates and profit shares.
"Partnering with us involves no annual monetary fees or the expectation that companies and individuals self-fund expensive training programs," says Mostert. "Huawei has made the commitment to absorb the costs for these SMEs, and also offers extensive pre-sales and post-sales support, working with them to grow them to meet the expectations of their clients."
The value of this zero-risk model translates even further into free proof of concepts and proof of value, free migration tools and onsite and online training, she adds.
"This means resellers can approach potential customers with Huawei representatives supporting them every step of the way. They assist them to put together a cloud solution that has no risk and are only billed once there is a viable cloud solution in place with a proof of concept.
"Added to this is a pay-as-you-use model that helps companies to manage their costs and keep cloud affordable."
Huawei's mission is to grow with its partners, giving them the flexibility to meet their expectations and those of their resellers. "This helps them generate a new revenue stream based on world-class products and services, plus the support and ability to leverage from the muscles of the Huawei brand."
Huawei and Mustek also help resellers and customers to attain the skills necessary to run set up and run a cloud implementation.
About Mustek
Mustek is focused on being South Africa's ICT supplier of choice. Through the supply of configuration and customisation, tried and tested best industry practices and competitive pricing, Mustek is positioned to service a wide range of technology needs.
For more information about Mustek and its proven track record of solution formulation and superior technical expertise, visit www.mustek.co.za