Reseller support and development is the cornerstone of every channel programme from every vendor and distributor.
All of the value-added distributors will tell you that their mission is to recruit, train and grow reseller partners, helping them to gain skills and build capacity.
For resellers the more pressing question is where they should be focussing their efforts? What trends are going to pan out and ensure they're successful over the coming years.
Leon Erasmus, country manager: channel and alliance at HPE South Africa, urges resellers to set themselves on the path to continuous transformation.
"As a traditional ICT reseller, you face a multitude of challenges in the digital economy, with one of the biggest being fierce competition from smaller start-ups, which tend to be much more agile and conduct business in a far more modernised way.
"But unfortunately, as a traditional reseller, you are probably hamstrung by an "antiquated" sales team.
"My advice is, don't hesitate to transform your sales team – this is critical."
He points out that customers are no longer buying technology: instead, they are buying business outcomes and they don't really care about the underlying technology.
"Things are changing drastically," Erasmus says. "Where traditional resellers used to talk and sell to IT divisions, they now need to engage with business owners.
"And that requires a new generation of sales people – so go ahead and change things up."
Resellers are probably also facing another trends that is impacting negatively on your revenue, he adds. "Customers are sweating their assets longer than what they've done in the past. And refresh cycles are moving from three years to five and even longer, which is bad news for you.
"You need to adopt a different approach and see how you can assist your customers to generate new revenue streams, which will lead to new projects and solutions that they can sell, and in turn boost your revenue."
While transforming the customer-facing parts of the company, Erasmus points out that resellers must also look inside their own organisation.
"Define your strategy, look at your sales forces and operational flows, and use the information you have about your customers more efficiently," he says.
"Customer relationships and trust will remain critically important. It's all about trust. The customer puts his business in your hands – so make sure the relationship is solid, as the crux is to retain business and minimise churn between vendors.
"Be sure to understand your customer's business and remain innovative in how you do business," Erasmus says.
"To do this successfully, you need to leverage what is happening in the international arena and that's where OEMs can help.
"OEMs can bring ideas and innovation to resellers, and that's the benefit you can gain from being part of a global organisation. OEMs can expose you to vertical-specific solutions that are applicable to your organisation and help you to build a roadmap for going forward.
"But you should always keep in mind that if you're going to partner with someone, you need select an OEM that can give you a commitment to continuous transformation and has specific programs to help you reposition your business to thrive in the digital economy."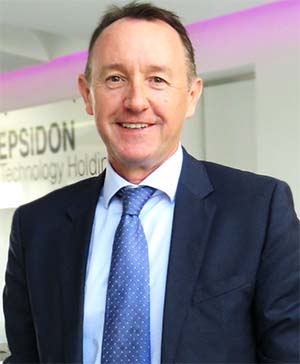 Tony Abrahall, executive director of First Distribution, believes all resellers need to get their heads around is the changing business landscape brought about by the cloud.
"There is a big shift to the cloud, and tremendous opportunities there for our partners," he says.
The big challenge, as so often the case in the South African market, is a lack of skills, which is holding resellers back from seizing the full cloud opportunity.
"We focus on enabling our channel to get into the high growth areas like cloud, security and analytics and the skills that support that."
There's no longer any doubt that South African companies are making the move to cloud computing, and public cloud in particular. For resellers, this presents an opportunity to offer migration services.
These could range from relatively simple services around Office 365 and email, to higher levels of complexity like data management, security  and analytics.
"The world of data is a very high-growth area," Abrahall points out. "Vendors are coming out with new and value-added solutions that resellers can offer to complement and boost their base offerings.
"The ideal is for partners to move up the value chain in terms of the solutions and services they offer their clients.
"For instance, they should be taking consideration on where workloads currently sit and where they are moving to. They should be looking to the hybrid cloud and multi-cloud worlds and transforming their businesses to offer customers these services."
Of course, one partner cannot be all things to all customers, so they are encouraged to specialise in high-value areas, and partner with other resellers in areas they don't cover. Partner to partner eco-systems are becoming more common.
In fact, First Distribution offers its GoFirstCloud services to help partners to work with other partners.
"In immature markets like cloud, partners have realised they really have no choice but to work with one another. Amazon Web Services (AWS) alone offers more than 150 products and over 1 400 services, and there is simply no way that one reseller can specialise in all of them."
To help resellers position themselves in the cloud arena, FD is paying attention to recruitment of new or existing partners; enabling them to move as quickly as possible up the value chain, and helping them with demand generation.
"Co-selling has become a feature of the distribution business today," Abrahall points out. "We have designed our model to be a true value-add distributor, so we offer our partners pre-sales resources as well of setting up proof of concept equipment to test workload performance before customers start their migration."
Debbie Abrahall, CEO of First Distribution, adds that many partners have yet to recognise the need to shift their businesses to the cloud.
"There is so much enablement from vendors and distributors, but partners have not embraced the move with the urgency we believe they should," she says.
"The channel has to educate itself around new challenges and opportunities. And, while we offer programmes to enable them, many partners are still in denial about the reasons they need to change.
"IT has traditionally had a low barrier to entry, so there wasn't always the same urgency about education or skills development. But this time, if partners don't embrace the changes and upskill themselves they may not survive," she adds.
"Traditional infrastructure has always been a large part of the resellers' business. But the on-premise environment is giving way to cloud, both hybrid and multi-cloud,  and if you can no longer sell servers and storage, you need to have another value proposition. You need to be able to offer cloud services and start playing higher up the value chain."
First Distribution helps partners to make these changes with its Cloud Catalyst programme, which offers information and resources to help resellers transform their own business models – building annuity revenue streams, changing compensation models, improving cash flow and adding the relevant skills to thrive in the cloud world.