The South African ICT channel faces yet another difficult year in 2018, with distributors, resellers and vendors all likely to find their revenues and margins coming under further pressure as end-customers cut back on their discretionary technology budgets.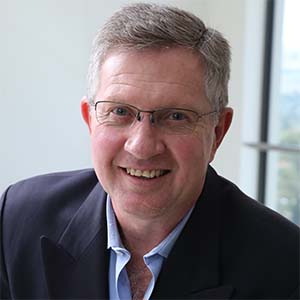 That's according to Anton Herbst, group strategy director at Tarsus Technology Group, who says that he does not expect to see a recovery in the South African economy next year or an uptick in corporate and consumer technology spending. Business confidence remains low, and will only be restored when there is more economic and political certainty, he adds.
"South Africa is being left out of a period of synchronised global economic growth that has helped to boost demand for IT services and solutions in most parts of the world," says Herbst. "End-users are looking at how they can get to grips with imperative of digital transformation in a low-growth environment. They are focusing on how they can drive business and technology efficiencies."
Many end-user organisations are looking at how they can create new digital business and channels at the edges of their business, while using technologies such as advanced analytics, machine learning, intelligent automation and the Internet of Things to optimise their core businesses. A key part of this digital transformation will be driven by the migration from owning data centres to leveraging the public and private clouds, says Herbst.
Microsoft's plans to launch its South African Azure data centre during 2018 will be one of the key events for the year, Herbst adds. "The launch of hyper-scalar data centres will bring about a significant shift in how end-customers think about the cloud," he adds. "Enterprises' concerns about latency and data sovereignty will evaporate once players like Amazon and Microsoft run their own data centres in South Africa."
Resellers and integrators need to retool their businesses and salesforces for this cloud-driven world, where technology budgets will increasingly be held in the hands of line of department heads such as the HR director, chief marketing officer or the head of logistics, says Herbst. Rather than focusing on a technical sell to IT manager or CIO, the channel needs to focus on how it can help organisation achieve better business outcomes and reduce risks.
"The days of companies buying IT for the sake of IT are now over," Herbst says. "Channel partners need to be able to have a conversation about how they can help their customers improve business metrics, such as reducing costs, improving customer conversion or enhancing employee engagement. Think about processes and business, not technology.
"Furthermore, the channel needs to remember that customers are not interested in the cloud purely to save money and turn capex into opex – they are also looking at it as a way to transfer the risks of technology implementations. This is particularly important in a time where companies are risk-averse and cost-sensitive."
Herbst predicts that consolidation of the local and global IT industry will continue next year at every level of the value chain – resellers and integrators, telecoms networks, vendors and distributors. "Many companies will need to embark of mergers and acquisitions to build the economies of scale to survive the difficult year that lies ahead."
Pierre Spies, CEO of Alviva, stated in the group's annual report that political uncertainty in the country was one of the key issues affecting the economy. This situation, he hopes, will change in the new year.
"Hopefully, we will see an about turn regarding the political uncertainty in South Africa and that the economy will rebound to more acceptable growth levels," Spies says. "Political stability would also no doubt aid in controlling the volatility of the rand exchange rate which is a crucial factor in the IT sector – especially distribution."
He is, he says, cautiously optimistic about business in 2018.
"Things do seem, in general, to be improving in various sectors and we expect to see some healthy growth in certain areas of the business over the coming year," he says. "Yes, there has been a lot of turmoil – more recently on the JSE of late – but I think the situation will normalise after the second quarter which will instil more confidence in the market.
"Consolidation in the channel – both in the reseller space and, quite possibly, the distribution arena – could also help to bolster the ICT sector.
"We foresee healthy growth within the SMME reseller market this year, mainly driven by transformation initiatives in both corporate and government sectors," he adds. "As for those two sectors themselves and their IT spend, there seems to be some 'pent up demand' due to their 'wait and see' attitudes regarding the political situation which bodes well for the industry in the foreseeable future.
"So I don't think it is all doom and gloom," Spies says. "There are definitely reasons to be cautiously optimistic about the year ahead."
Mark Lu, CEO of Corex, agrees with Spies' optimistic outlook for 2018.
"This year will definitely be a better year for the industry – both locally and internationally – than 2017 was," Lu says. "We can already see that there is increasing demand for basic devices such as desktops, laptops, all-in-one PCs and storage, so product average selling prices (ASPs) should rise. We're also seeing increased growth and interest around gaming which augers well for the future. On the storage side, people are shifting from HDD to SSD so there are huge opportunities there – new sales as well as upgrades. I'm confident in saying that the SSD penetration rate will go above 50% in 2018."
Increased innovation and the roll-out of infrastructure will also boost the local industry and channel, Lu feels.
"There have been some interesting new innovations in mobile computing," he explains. "Qualcomm and Microsoft have just launched 'always connected computing' using smart phone chips in a laptop which promises 20-hour usage and 29-day standby. That's very revolutionary and I think there will be huge uptake of this device.
"There are the usual areas that the industry points to for growth – cloud, data centres, servers and enterprise – but I think of more interest from a local perspective is the continued roll-out of LTE and fibre. Broadband access is growing healthily in South Africa and the spin-off from this is that customers need more IT equipment and services.
"So there are still many opportunities out there," Lu adds. "And lots of reasons to be optimistic about the year ahead."
Uwe Brandkamp, sales director at Westcon-Comstor Southern Africa, thinks the channel can expect to see some growth. "Companies have held their spending close to their chests as a result of wanting to wait on making final decisions on their cloud strategies.
"That said, the channel will come under a lot of pressure, particularly for those players who are resistant to change as 2018 will certainly be different and difficult," he adds.
To succeed in the new year, Brandkamp says channel players will have to up their game. "It is going to get tougher before it gets easier – especially for traditional box movers, whose business is starting to peter out as value-added and service centric partners are being favoured over high volume business.
"A lot of thought needs to go into how resellers need to change to adapt to a service centric market, if you have not already gone through this transformation."
Technology innovations are happening quickly, and channel partners will have to figure out how they can add value.
"We can expect more of the same by way of the cloud being the predominant technology of choice, but I do think we are going to see movements in IoT, big data and the AI space, with a particular emphasis on machine and deep learning as they become more mainstream.
"Data centres and wide area networks will remain a core focus and these will become more and more software-defined. Technologies around blockchain and crypto-currencies may also start having an effect on our channel."
Channel players who want to survive and thrive in 2018 have to change the way they approach the market, Brandkamp says. "It's going to be about services. Customers can just as quickly procure something off of the Internet as they can from you. Resellers must provide value to their offerings: this means they need to get the right certifications and the right people in place.
"From a technology perspective, the software-defined trend will continue as companies look at this as a means to absorb hardware costs. Security will also be a key focus moving forward."
To gear up for the new year, resellers should aim to work smarter and harder, according to Brandkamp. "Businesses should look at their internal processes and fundamentals, and adjust these accordingly. As South Africans we tend to work hard and not smart.
"Resellers would be remiss if they didn't use the fact that 2017 was a difficult year, to internalise and look at how they can do things better.
"Technologies are also changing rapidly so you need to stay abreast of what is new, weather the storm of what is just shiny, and wait for these technologies are more accepted and mainstream before leaping at every opportunity.
"Clients will continue to sweat their assets so it is in your best interests to identify the gaps in their businesses for them. This means client relationships need to become closer."
Andrew Cruise, MD of Routed, thinks the future is too close to call, with both global and local uncertainties leading to risk-averse behavior – and therefore caution in investment.
"Since technology is often seen as an expense, or a grudge purchase, this can suffer the most: easy money in IT is no more."
At the same time, he says South Africa is experiencing a welcome and long awaited sea-change in connectivity, which is opening doors to new technologies, products and services, which have been maturing over the time that cloud has penetrated the international market.
"Fast, reliable, cheap internet is known to drive development and growth and South Africa is primed for this in 2018."
Cruise doesn't believe the local market will experience much in the way of bleeding edge technology in the new year. "However, digital transformation is accelerating and therefore more of the same is not to be expected either. What we will experience is the introduction of technologies new to the local market having launched overseas."
In terms of the technologies driving the industry, Cruise thinks 2018 will see accelerated penetration of cloud – hybrid, multi and pragmatic – as hyperscale providers launch in South Africa to compete with mature locally-grown cloud platforms.
"The second trend that will come to the fore is to extend the idea of opex (operating expenditure) rather than capex (capital expenditure) and for providers to integrate and bundle higher margin services into their hardware and software subscription sales."
As digitalization takes hold in the market, channel players need to change the way they do business, Cruise says. "Legacy strategies based on 'vanilla' hardware and perpetual license software sales, and basic IT support services, are a race to commoditisation leading to heavy margin erosion.
"The channel needs to focus on two areas: pulling through additional products to existing customers to add more 'layers' to the 'cake' to counter loss of profits; and to enter the higher-margin application consultancy and professional services market.
"It is hard to deliver all of this internally due to the reliance on having (or hiring) the right technical resources – so the better idea is to outsource to trusted specialists and retain the customer relationship from an engagement and billing perspective. This combines the idea of aggregating sales into one invoice and becoming more of a trusted 'broker' with specialization, utilising best-of-breed partners."
One thing that is certain is that, in 2018, competition in all traditional areas will increase. "Service providers will be forced to enter unfamiliar markets to increase revenue but maintain profits," Cruise says. "In order to counter 'Jack-of-all-Ttades' accusations, service providers will need to sub-contract or outsource to specialists – these niche players becoming more prevalent in the market.
"Large ISPs and telcos will move more into the traditional MSP sphere of managed applications; MSPs will start to add specialist consultancy and professional services; traditional hardware distributors and resellers will move to adding managed and professional services; and perpetual software resellers will offer value-add through managed and cloud services."