ZTE has launched the ZTE 4G Router MF927U MiFi in South Africa.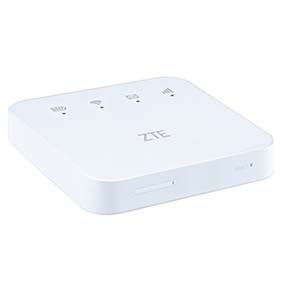 The ZTE Router, MF927U MiFi 4G is a compact, personal WiFi (MiFi). Weighing in at 100g and measuring 75mm x 75mm x 14,5 mm, it supports up to 10 users on a 2,4 GHz WiFi connection.
Providing working time of up to eight hours from its non-removable 2000mAh battery, the ZTE Router MF927U MiFi 4G delivers up to 150Mbps network speed using CAT4 WiFi protocol and supports most network requirements.
The device boots quickly and features a WPS button for seamless connections. It has four LED indicators for Battery status, Connection Status, Messages and Signal strength.
The ZTE Router MF927U MiFi 4G Router supports Win 10, Win 8, Win 7/ Win XP, Vista and Mac OS.