Customers can realise significant savings on their total energy costs by replacing older motor starters with energy-efficient Delta variable frequency drives (VFDs), distributed locally by leading supplier ElectroMechanica (EM).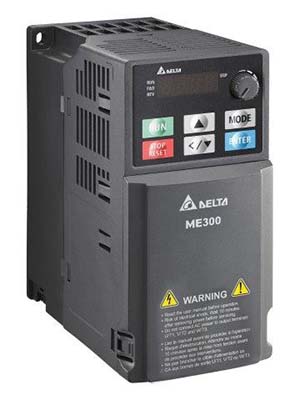 Delta VFDs feature ease-of-use and reliability, which makes them ideal for markets as diverse as refrigeration, agriculture, and manufacturing. "
In addition, Delta's range of control products such as PLCs and HMIs can integrate seamlessly with the VFD range. Using standard I/O or fieldbus solutions, Delta control equipment has a host of special instructions or drivers to assist the user in integrating the drive to a larger network with ease. This greatly reduces development time and, ultimately, cost.
One of Delta's high-end VFDs, the C2000 series, is a high-performance FOC (Field-Orientated Control) AC drive. This drive is extremely versatile, with a real built-in PLC, numerous control options, over 300 parameters, predesigned application features, and a large LCD HMI keypad. With a power range from 0.75 kW to 500 kW (400 V), and a host of optional accessories, it is truly a powerful partner in industry.