The Ricoh Pro VC70000 is the only continuous feed inkjet press available in the market with Fogra's Validation Printing System (VPS) certification.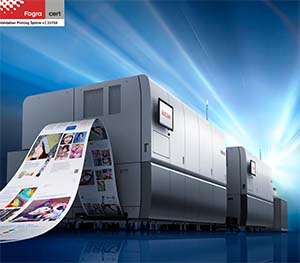 Fogra approved the Ricoh Pro VC70000 for conforming to the ISO 12647-8 standard in two different printing conditions:
Fogra59 (updated Exchange Colour Space for large colour gamut printers).
Fogra51 (for ISO 12647-2:2013 printing on Premium Coated paper).
Fogra VPS stringent testing assesses if systems that produce a hard copy validation print, directly from digital data, conform to the ISO 12647-8 standard. It considers a broad range of criteria including proofing, substrate colour and gloss, colour accuracy, light fastness, and compliance with the PDF/X standard.
The recognition for the Ricoh Pro VC70000 follows Fogra certifications for the Ricoh Pro C9200, Ricoh Pro C7200 and Ricoh Pro C5300 colour sheetfed presses.