ABB will launch its Smart Sensor for rotating machines operating in hazardous areas.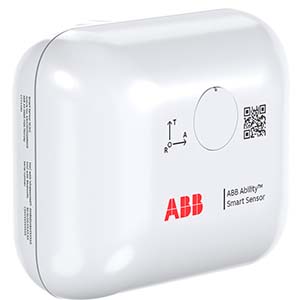 The wireless smart sensor monitors key parameters to provide detailed insights into the performance and health of assets such as motors and pumps.
Equipment installed in difficult or dangerous to access locations can be safely monitored from a distance.
Combining connectivity and data analytics means operators can plan their maintenance activities in advance, reduce downtime and extend equipment lifetime.
The sensor offers a battery life of up to three times longer than most competing designs.  It is sealed for life, with an IP66/67 rating, and can be mounted directly to the equipment in a matter of minutes using a simple mounting bracket.
It communicates with smartphones, tablets, PCs and plant gateways using low energy Bluetooth or WirelessHART. A new antenna design has extended its range by a factor of three to four, meaning that reliable communication over distances of a few hundred meters (line of sight) is now possible.
The sensors have greater sensitivity to small changes in the condition of the equipment, including advanced warning of bearing damage.