A former Formula One world champion has suggested that current F1 drivers should employ driver coaches to help them perfect their game. He says golfers, football and tennis players make use of coaches' services, so why is this not more prevalent in F1?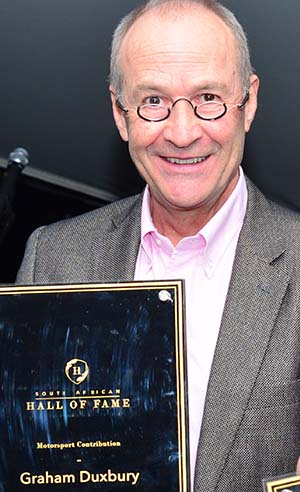 By Graham Duxbury
How do you define a driver coach? If it's a former (or current) driver who is hired to "point the race driver in the right direction on circuit" then the Alex Albon's successful tutoring of Yuki Tsunoda in 2021 is a good example.
However, if the definition is expanded to "mentor", "advisor" or even "counsellor" then names like Ken Tyrrell and Colin Chapman – who were much more than team managers or team owners – spring to mind.
According to Jean Alesi, the Tyrrell team had a unique family atmosphere. "Ken thought of his drivers more than he thought of his team," he says. "There is no one else like that."
Colin Chapman played an extremely important role in bringing future world champion, Jim Clark's undoubted talent to the fore at Lotus in the 1960s. As author Brendan McAleer says, there was a deep and inexplicable understanding between the two men, "a sort of telepathy that would go on to change and guide the course of motorsport".
One of the least-known – but most appreciated – driver mentors is the now-retired Jo Ramirez. The Mexican began his 40-year career in F1 as an apprentice mechanic at Ferrari in 1962.
After stints at Maserati, Lamborghini and Ford – where he worked on the Ford GT40 project – he joined Dan Gurney's All American Racers team as Dan's mechanic on the Eagle-Weslake which famously won the Belgian GP in 1967. It still stands as the only win for an American car and driver combination.
Ramirez worked with a number of F1 teams including Tyrrell, Shadow, ATS, Theodore and Copersucar before joining McLaren in 1984. Here he was employed as the "team coordinator" and his tenure with the Woking-based outfit in this role lasted until his retirement in 2001.
He became close friends and confidants with many top drivers including Graham Hill, Bruce McLaren, Niki Lauda, Alain Prost, Ayrton Senna, David Coulthard and Mika Hakkinen.
As Prost says, he was a great motivator and an important part of the chemistry at McLaren. "He arranged everything for the drivers, making our lives easier, many times above and beyond the bounds of duty."
Ramirez became one of the best-liked and most respected F1 personalities, particularly after his expert handling of the infamous Prost–Senna rivalry of the late-1980s.
As Prost says: "Even when I had this fight with Ayrton, he [Ramirez] was always good with both of us – he didn't show preferential treatment to either of us. He's definitely one of the persons I like the most in F1 – and there are not too many."
Despite their public falling-out, Prost and Senna managed to heal their wounds. This was clearly evident after Prost retired as champion from Williams in 1993. Senna is said to have contacted Prost in an effort to persuade him to return to racing as he – Senna – missed the old rivalry. Some say the hatchet was buried at this point.
One of the more thought-provoking of Ramirez' insights is the idea that Senna would have driven for Ferrari. "It was definitely on the cards" reveals Ramirez. "There is no doubt that Senna would have eventually driven for Ferrari. The 'Senna-mania' would have surpassed anything F1 had seen before."
Senna's close relationship with Ramirez was also illustrated when the Brazilian, now driving for Williams, asked McLaren-employed Ramirez to arrange a helicopter for him on the tragic 1994 Imola weekend when the three-time champion was killed.
"He told me that being at Williams was very different from McLaren," writes Ramirez. "A driver was treated just like any other employee. For me it was a sign of our continuing friendship, even though we were now fighting under different flags."
The last word on Ramirez must go to F1 journalist and author Biranit Goren: "He was truly the most-loved man in the F1 paddock; the secret-keeper and closest friend to some of the greatest-ever drivers and team owners. He has seen it all, he's done it all."
Perhaps F1 needs more men like Ramirez.