The Jeddah Corniche Circuit at which the 2022 Saudi Arabian Grand Prix was held was designed to be the fastest street track on the F1 calendar. It realised its objective, coming close to becoming the fastest of all current tracks.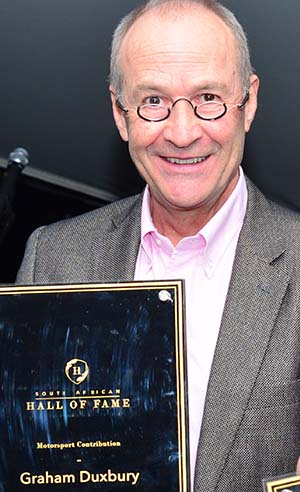 By Graham Duxbury
Equally ambitious, Melbourne's Albert Park underwent a makeover ahead of the '22 Australian GP to remove chicanes, open corners to achieve "faster lap times and higher top speeds".
In announcing the new Las Vegas GP for 2023, the cars' high speed down the city's famous strip, which will require teams to configure their cars with low-downforce specification aerodynamic packages, was a highlight of the press coverage.
Is F1 making an effort to bring back "speed" as a major drawcard after many years spent highlighting its role in serious racing accidents?
It's well known that Ross Brawn, Motorsports MD at FOM (Formula One Management) supports the concept of speed as he believes it has spectator appeal.
His enthusiasm has energised Carsten Tilke who penned the Jeddah circuit. He echoed Brawn's sentiments when concerns over the "high jeopardy" of the track were raised. "It's what the people want," he said.
Back in the day, race tracks were openly competitive in their quest to be the fastest. But one-by-one, from around the mid-1960s, the high-speed circuits were slowed or abandoned, most often in response to tragic accidents.
The Avus circuit in Berlin, known for its "wall of death", a 43-degree banked turn with no retaining wall at its edge, fell into disuse after French driver Jean Behra was killed in a German GP supporting race in 1959 when his Porsche flew off the banking with tragic results.
Spa Francorchamps in Belgium was significantly shortened and made safer after the 1969 Belgian GP was boycotted by F1 because of the extreme danger of the high-speed circuit which had up to then claimed 23 lives. And the famous 30-degree banked oval at Monza in Italy was used for the last time in F1 in 1961 when it was also deemed too dangerous.
Probably the events that had the most profound impact on modern circuit design were the deaths of Ayrton Senna and Roland Ratzenberger at Imola in 1994. Subsequently, many circuits implemented safety measures with "Senna Esses" and chicanes introduced in bids to slow the cars.
In addition, more generous run-off areas were mandated along with increasingly effective trackside barriers. And the Safety Car was brought into play more often to control the field when track conditions are not considered ideal. Racing car construction was also ramped up from a driver-safety perspective.
So effective have these measures been that gradually, almost surreptitiously, speed began to manifest again. High-speed banked corners – which were deemed to be too dangerous and unsuited to F1 cars and their tyres following Ralf Schumacher's 2007 crash in practice for the US GP on the only banked corner incorporated in the Indianapolis road-course – made a reappearance.
The first to take the plunge was Zandvoort which added two banked sections to its revamped layout for the 2021 Dutch GP.  Significantly, Zandvoort's banking is far steeper than that at Indianapolis – 18 degrees compared to the just nine degrees for the iconic American venue.
Then, the Yas Marina circuit in Abu Dhabi – scene of the infamous 2021 F1 season finale – revised its layout and added a nine-degree banked corner. Soon after it was revealed that the Jeddah circuit would features a turn with 12-degree banking.
It's open to debate as to whether any new track will topple Monza's accepted position as the "cathedral of speed". Now as a pure road course with three chicanes to negotiate, Monza is still the fastest track in use with the record qualifying lap standing at an average speed of 264,3 km/h.
Perhaps surprisingly – as it's essentially a temporary venue – Jeddah has come close with a qualifying lap average of 252,8km/h.
How will the Las Vegas circuit stack up next year? According to double world champion Fernando Alonso, the speeds experienced at the Nevada track could come as a surprise. "It's going to be super-fast," he says. "It's all straights."
On these straights, outright speeds of up to 370 km/h may be possible, according to Alpine's Esteban Ocon.
Not since the pre-war V12-powered Mercedes-Benz W25K "streamliners" reached 380 km/h on the Avus straights in 1937, sling-shotting off the incredibly perilous banking, has such a top speed been recorded on any circuit.