Infinidat has announced the new InfiniBox SSA, a solid-state array that delivers high performance for the most demanding enterprise applications.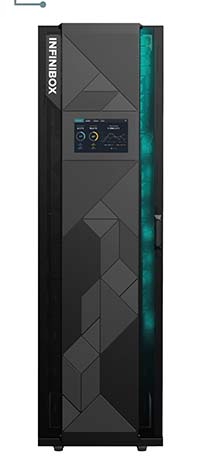 The InfiniBox SSA is powered by Infinidat's deep learning software algorithms and DRAM cache.
The new InfiniBox SSA is the company's first 100% solid-state technology for persistent storage which, when coupled with Infinidat's patented Neural Cache deep learning software, adds to the InfiniBox performance.
The InfiniBox SSA for profiles requiring consistent ultra-low latency is complementary to the standard InfiniBox system for general-purpose applications, while a common software base between the standard InfiniBox and new InfiniBox SSA provides seamless, transparent data mobility between the platforms.