"Formula one might come to an end for me but there is a lot more in life that I want to experience and enjoy." With these words, one of the all-time greats announced his intention to escape the glare of the sport's increasingly intense spotlights and retire as a Grand Prix driver at the conclusion of the 2021 season.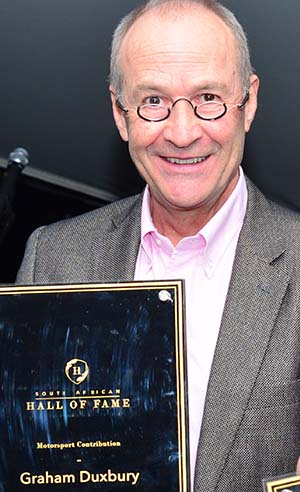 By Graham Duxbury
A true superstar, Kimi Raikkonen leaves a lasting legacy as a worthy world champion and a tough competitor. His unique style and approach to his sport will be sorely missed.
When the young Kimi Raikkonen burst onto the F1 scene with the Sauber-Petronas team in 2001, he was regarded as far too inexperienced, having only 23 car races under his belt. It was suggested that the Finn be barred from racing.
However, he was granted a F1 Super Licence after a performance delivery promise by his team boss, Peter Sauber. Kimi did not disappoint and scored a championship point on debut at the 2001 Australian GP.
Following a switch to McLaren, and under the tutelage of Ron Dennis, he soon dispelled all doubts as to his ability, finishing on the podium in his first race for the Woking team – the 2002 Australian GP. Kimi quickly developed into a title contender and finished runner-up in the F1 Drivers' Championship to Michael Schumacher in 2003 and Fernando Alonso in 2005.
Raikkonen's move to Ferrari in 2007 began on a high note at the season's opener in Australia where he took pole position, set the fastest lap and became the first driver since Nigel Mansell in 1989 to win his first race with Ferrari. Bookending the season, Kimi's win in the finale at the Brazilian GP secured his 2007 title.
Like South Africa's Jody Scheckter, the 1979 World Champion, Kimi won his title in his first year as a Ferrari driver.
Since that memorable day, Kimi has racked up a total of 21 race victories with McLaren, Lotus and Ferrari. He will ring down the curtain on his glittering career after three years with Alfa Romeo.
Throughout his career, Kimi has been known as the "Iceman" – a nickname coined by Dennis – because of his "ice-cool" attitude both on- and off-track. Seldom under pressure, Kimi is unaffected by issues that seem to be of concern to others.
For example, in Malaysia 2009 heavy rain lashed the circuit causing the race to be red-flagged. While other drivers were airing their opinions as to when – or if – the race should be restarted, Kimi was seen quietly enjoying an ice-cream at the back of the Ferrari garage.
Another iconic "Kimi moment" was recorded at the 2006 Monaco GP when, after retiring from the race, rather than returning to the paddock and the seemingly-endless rounds of team debriefs and media interviews, he stepped out of his car and walked directly to his yacht, aptly named One More Toy moored in the Monegasque harbour.
Raikkonen is well known for his dislike of giving media interviews, frequently answering questions in a blunt and monosyllabic manner. For instance, when asked if he had a ritual associated with his helmet – as many drivers do – Kimi's response was "I give it a wipe so I can see better".
With so much emphasis on tyre performance in F1 today, Kimi was once asked, after a qualifying run, what his tyres were like. "They go round as you'd expect," he retorted with a blank stare at the incredulous reporter.
"F1 without the press it would be paradise", he noted after one particularly tedious media session.
At 41 years of age, Kimi has been a fixture in F1 for nearly half his life. He has posted wins in F1's V10, V8 and the V6 turbo-hybrid engine eras. How has he preserved such a lengthy presence in the sport?
"I had fun and I did it my way, and I wouldn't change a single thing even if I could," he explained after his retirement announcement at the recent Dutch GP.
Kimi is the most successful Finnish F1 driver. He came into the sport after the retirement of another Finnish champion, Mika Hakkinen, who reportedly told Ron Dennis that "If you wanna win, get the Finn" referring to Raikkonen.
Did Hakkinen's exhortation echo in the ears of Alfa Romeo team principal Frederic Vasseur as he inked Valtteri Bottas' new multi-year contract?