mWAVE's Gabriel Severe Environment standard and high performance parabolic antennas are engineered for challenging site conditions that experience extreme weather conditions such as snow, ice and high winds.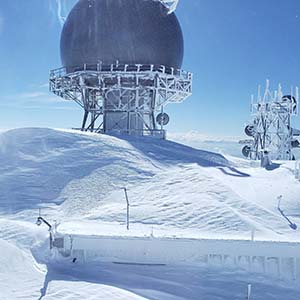 These models can be configured to meet a survival rating of 322kph, compared to a typical industry standard survival rating for a solid parabolic antenna of 201kph.
The use of reinforced reflector rims, back rings, robust shrouds, heavy duty radomes and specially designed fixed struts to achieve a site's antenna requirements.