Dormkaba has rolled out its b-comm for Workday, new time tracking software that empowers the business with easy-to-manage ERP that offers seamless control over HR, financial and payroll processes.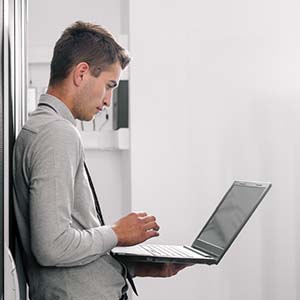 The solution increases operational efficiency by reducing employee input with easy-to-use, intelligent devices.  It is designed to simplify time tracking and data collection but also increases employee engagement with internal messaging, improved communication and individualised user experience.
b-comm for Workday is available on-demand (cloud) or on-premise as a single integrated platform for the entire enterprise.
It features RFID or fingerprint biometrics and from an HR point of view, the accuracy of data prevents duplicate timesheet transactions, therefore reducing the effort to fix errors.
Other HR benefits include reducing manual inputs and back-office work, enhancing legal compliance and providing individual user experience at the dormakaba terminals.
But as businesses operate in a tight economy, time and attendance management has become paramount. Most organisations simply cannot afford inaccuracies or anomalies in time and attendance and/ or payroll data.
b-comm for Workday reduces payroll errors and increases data accuracy, enables managers to monitor employee attendance and on-premise status, allow multiple job input for employees, enforce meal and break policies, as well as prevent early clock-in prior to the scheduled start.
It also reduces or eliminates unauthorised overtime.