Dell Technologies has introduced the OptiPlex 3000 Thin Client.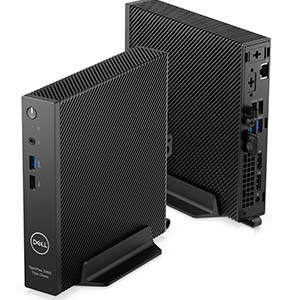 Available with multiple operating system options including Dell ThinOS, Ubuntu Linux and Windows 10 IoT Enterprise, it is also believed to be the world's most secure thin client, powered by Dell ThinOS.
Designed for front and back-office teams of all sizes, the OptiPlex 3000 Thin Client is compact, fan-less, highly configurable and compatible with a broad range of stands and mounts.
Built with the latest N-series Intel processors, it supports up to 16GB memory and it comes with 32GB eMMC flash storage as standard, with the optional configuration of an additional 256GB of SSD storage.
Featuring a variety of ports, the thin client can power up to three 4K displays.