Adobe Connect 11 adds a new user experience to hosts, presenters and participants, available in an HTML client using any modern browser as well as a Windows application for Adobe Connect.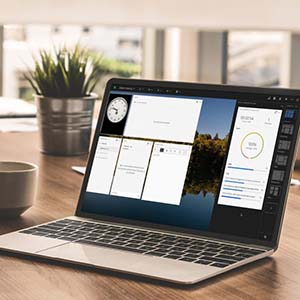 Adobe has also added new features which improve accessibility as well as additional controls for hosts.
A new user interface incorporates to soul of the 'classic' user interface, but menus have been simplified, creating an experience that is faster and more accessible.
Adobe has enhanced some of the features, specifically Breakout Rooms and the Layouts panel.
Hosts can now name their breakout rooms, while a new rotate button enables hosts to rotate groups to the next breakout room.
Layouts can be used to structure a session – like a live storyboard – or as a way to incorporate multiple use cases into a single room. Adobe Connect 11 makes it easier than ever to manage your layouts with a new Manage Layouts view for the panel.