SICK Automation is offering local industries a 3D machine vision camera that enables automated management of products or goods in any factory or warehouse environment.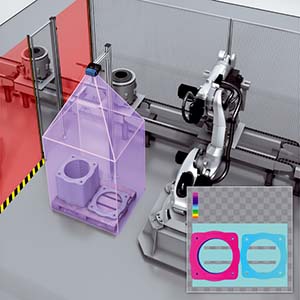 The Visionary-S CX integrates with robotic handling systems (such as depalletisation or picking systems) or quality control solutions to enable the real-time identification, picking, and selection of goods accurately and quickly for highly optimised warehouse or production operations.
The Visionary-S CX is a rugged camera with the ability to "see" both colour and depth, as well as dimensions, even in environments with low ambient light. This means it recognises items and objects reliably, giving it the ability to identify and select individual products in densely packed boxes, for example.
It also features a high recording speed, making it effective in high-speed applications. It integrates easily into existing systems using system integration (SI) software, to enable prompt optimisation. The easily configurable input and output functionality of the Visionary-S CX makes it versatile and flexible.